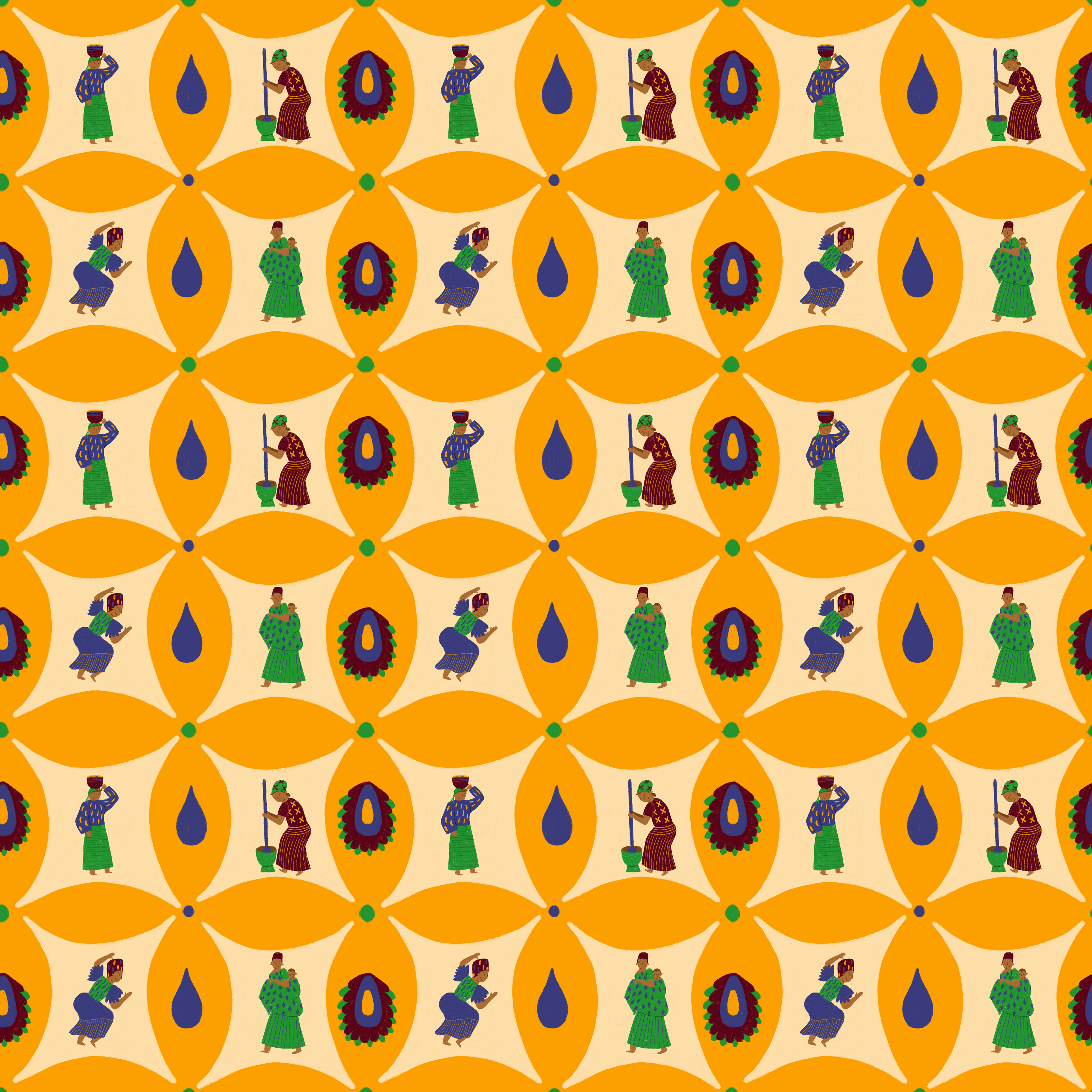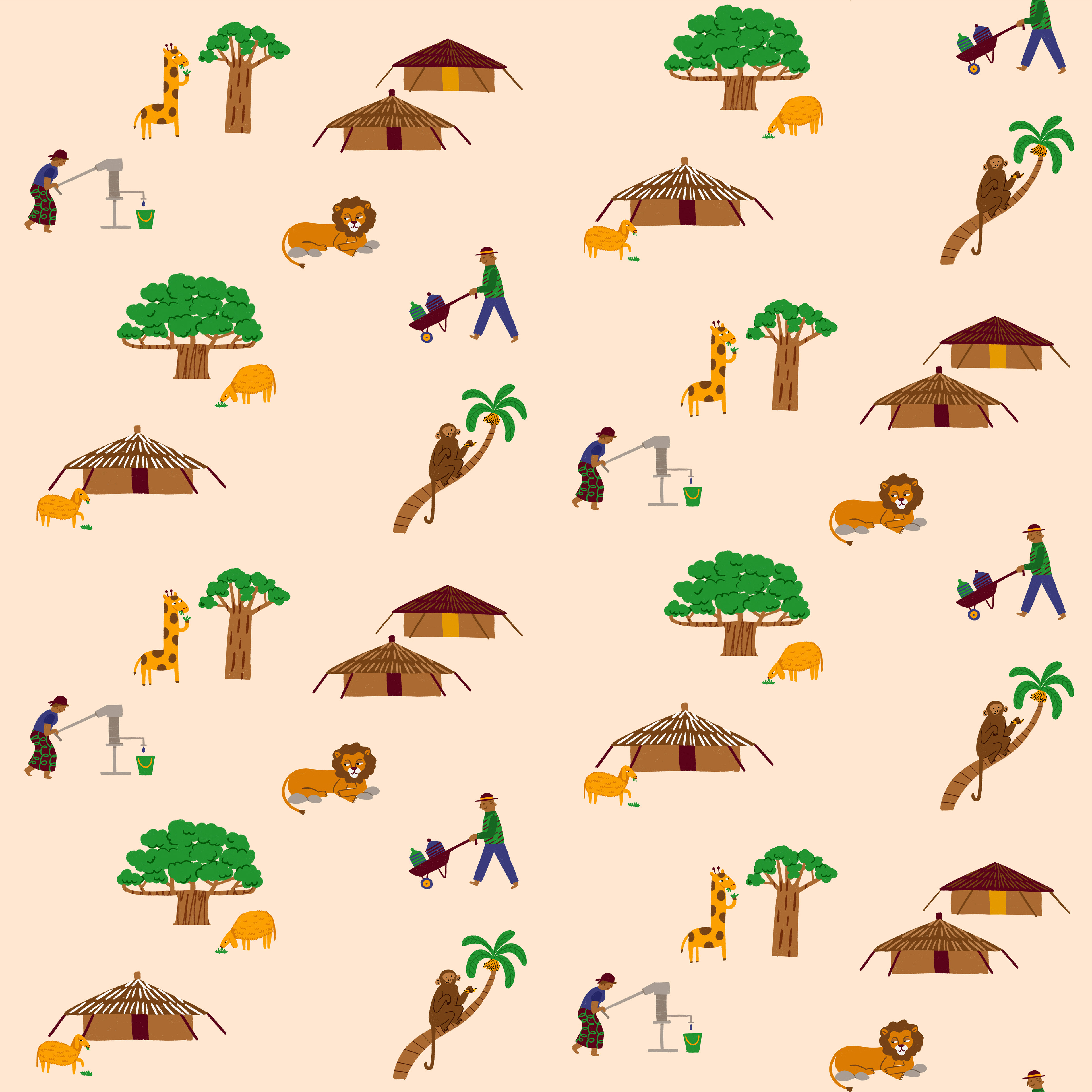 Ride with a mission - Surface Design Submission
A "creative ride" that invites students, artists, designers, and professionals to share ideas and projects inspired by the theme, choosing to apply for one of the three different disciplines proposed. The submitted entries will be evaluated by a Jury, then Juries will set up to select 3 winners in each of the categories mentioned above (surface, design,
bicycle). 
In order to this project, I participated in one workshop with Silvia Stella which asks us to create a small collection about Senegal. The result is three patterns that illustrate the value of the water in Senegalese culture. In the first pattern, I highlighted the role of women carrying water in villages, the second pattern I put the landscapes that women highlight they cross during their path and in the third pattern I gave value to food and water elements.
_
Workshop with Silvia Stella, So Sarpi